After 28 years, Florida Marine Construction remains an innovative leader in applied and responsive dredging solutions. We maintain a premier fleet of excavation and dredging equipment. The versatile portability and performance capabilities of our equipment coupled with years of dredging experience enables us to provide safe and responsible dredging solutions, to clients across many sectors.
As water levels rise and fall, built up silt and sediments can make it difficult, or even impossible to launch your boat or navigate to slips and docks. We can remove built up sediment from beneath your boat slip, while minimizing impact on your property and surrounding environment.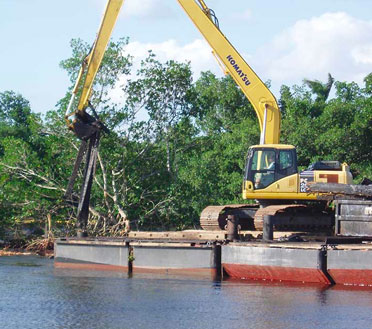 Interested in a distinctive waterfront structure?
Contact Florida Marine Construction today!
Looking for marine construction in Southwest Florida?
If you desire durable and finely planned marine structure, we hope you shall measure the quality of Florida Marine Construction.
Proudly servicing Lee and Collier counties.